We've curated 5 of our favorite hemp-related infographics. Infographics are a great way to get a big picture idea of a topic. You can absorb a good amount of information in a very short period of time!
If you've found a hemp infographic that you don't see on here and want to share it with us, just put a link in the comments section below.
The look, feel, visually pleasing aspects, and the quality of content is how we decided to choose each of these below. Surely, there are many more awesome infographics on hemp out there – but at least you have a good start here.
Hemp: Know More Use More
This is quite a visually pleasing one to look at and gives you a very fundamental overview of the different parts of the hemp plant along with some really great hemp history!
The Many Uses of Hemp
Now this might be the Original Hemp Infographic produced by one of our biggest inspirations: Chris Conrad with the Business Alliance for Commerce in Hemp (BACH).
Chris wrote one of the BEST BOOKS on Hemp which is where this visual comes from, call "HEMP: Lifeline to the Future" – Also check out this interview with Chris Conrad and Tyler Hemp on HempAware Radio here!
The Billion Dollar Crop
We LOVE facts about hemp. And back in the 1930's Popular Mechanics wrote an article called "HEMP: the Billion Dollar Crop." This Infographic gives you a clear idea of how this is possible!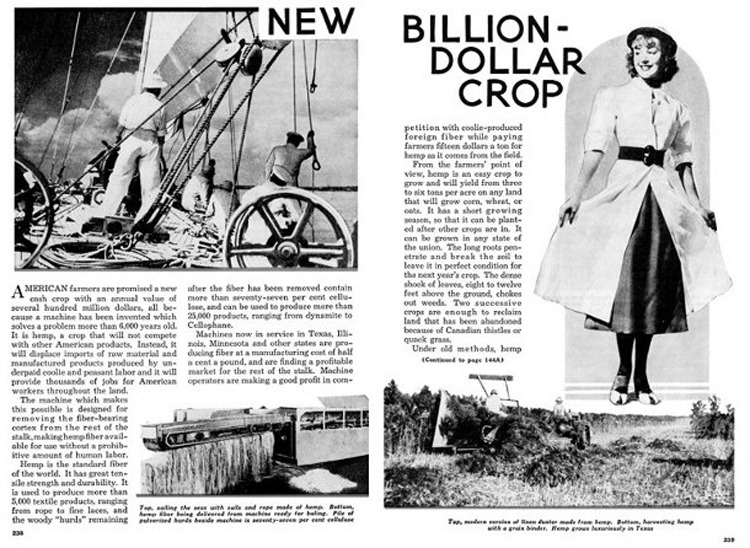 The Very Useful Industrial Hemp
If you are looking for ideas on all the different uses for hemp, as the Popular Mechanics magazine article also stated that there were over 25,000 known uses for hemp. This article proclaims that there are over 50,000 uses for Industrial Hemp. We believe it!
The 5 Parts of the Hemp Plant: An Efficient Source of Nutrients
Hemp oil is one of the most nutritious and edible oils on the planet.
There are many uses with its fabulous flavor profile and this infographic gives you a great idea of some interesting hemp oil facts and a foundational hemp oil nutritional profile.
We've also produced a pretty fun Hemp Rope Infographic which you might enjoy.